Duct And Carpet Solutions mattress cleaning uses Steam Cleaning and Allergy Relief Treatment to clean your mattress.
Our process is as follows:
1. Pre-spray the mattress with Anti-Allergen pre-spray.
2. Use the Drymaster cleaning tool which uses heat and suction to clean the mattress and apply an Anti-Allergen rinse.
3. Spray the mattress with Allergy relief treatment.
4. Spray the mattress with an Anti-Allergen deodoriser
The Drymaster mattress cleaning system is a total clean and allergy relief system.
Stain removal in mattresses; Old yellow and general stains that have been set in the mattress fabric overtime are difficult to remove. We do attempt stain removal techniques on all stains, but we do not guarantee stain removal. Our system will clean, sanitize and apply an anti allergen treatment. *Summer Special $20 Off. Call valid until 11/30/2015*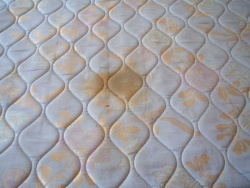 1. Mattress with stain prior to cleaning.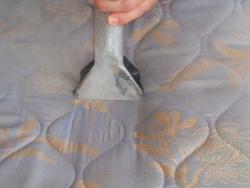 2. Cleaning of mattress and stain removal .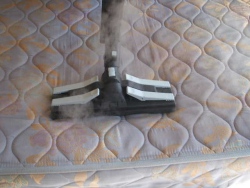 3. Steam and vacuum used in mattress cleaning.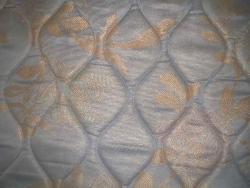 4. Stain removed by steam and vacuum.